Xhibitions
:
LP-COVER-ART:
Work-show + Retrospective of ANDY WARHOL and SALVATORE DALI, KEITH HARING, HORST JANSSEN + JOAN MIRO
In Hamburg, inside of the "Michel" church tower, in the 3rd und 4th floor, from 28th August 2007 until 30tieth September 2007.
This special Xhibition are represent 50 different LP art cover, but totally shown are 68 original LP art cover, because to explain different effects and functions of the cover and their pictures. These part of LP-cover are a small part of the category "famous artists" of the xXiva Cover-ART-Collection.
Floor 3 in the "Michel" church tower represents only the workshow of LP-cover art by Andy Warhol between 1949 and 1987. There are shown totally 48 Cover-ART-pictures, split in three categories, a) blotted lines 1949 - 1960, b) Xperimental-Cover 1964 - 1972 and c) Overpainting 1st) the 70ieth + 2nd) the 80ieth
The 4th floor in the "Michel" church tower represent Salvatore Dali, Keith Haring, Horst Janssen + Joan Miro.
Primary was the conception for the Xhibition, not to change the naturally loft character with their smoked walls of the historical burnings on both floors. Another challenge was to use only the local light of daylight and the lamps on the floors. Both parts make it possible to built a Xhibition as unit with Xperimental character.
3rd floor, right side of the elevator tube: ANDY WARHOL, 1949 -1960, blottered lines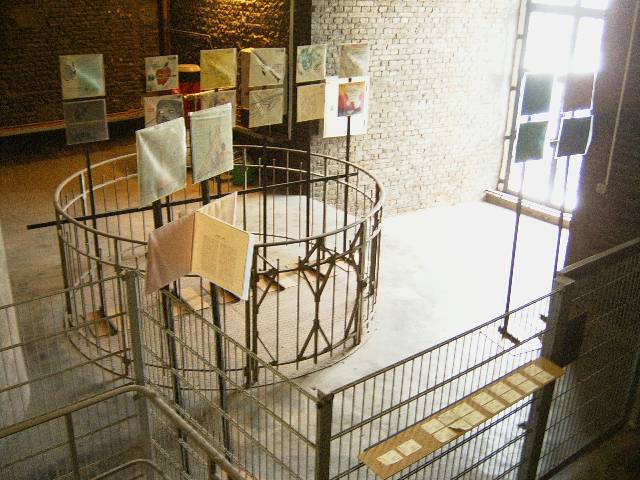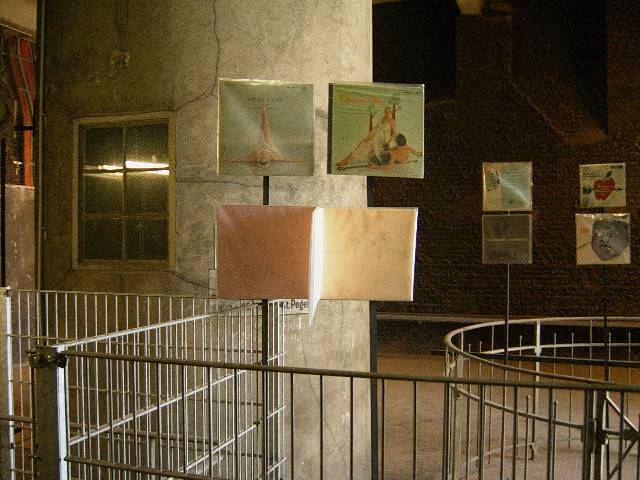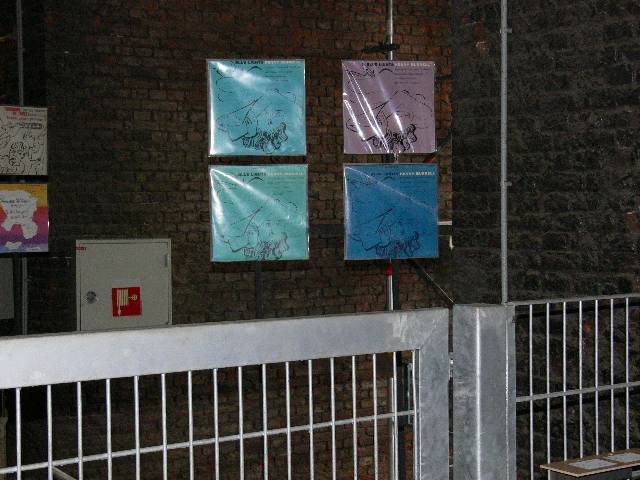 3rd floor, left side of the elevator tube: ANDY WARHOL, 1964 - 1972, Xperimental-Cover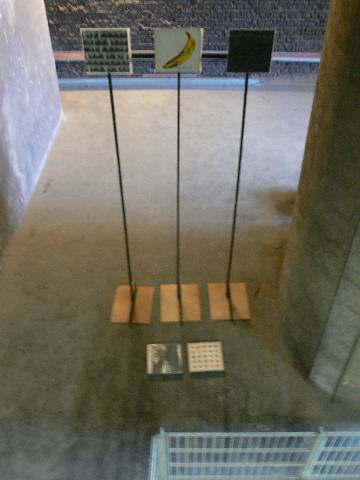 3rd floor, left side, on the sooted wall: ANDY WARHOL, 1974 - 1977, the 70ieth, Overpainting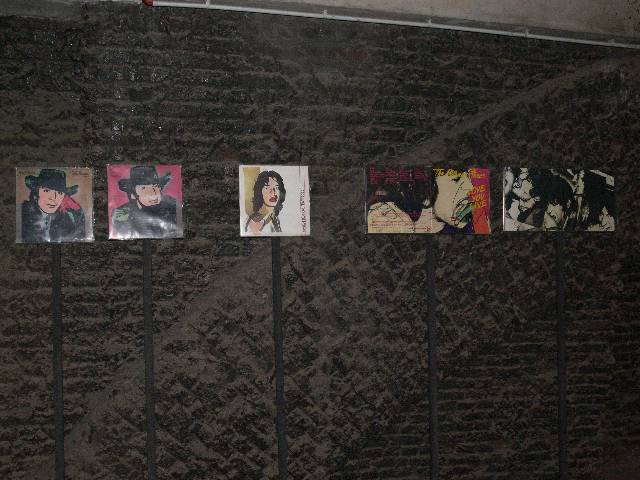 3rd floor, the ground as wall: ANDY WARHOL, 1980 - 1987, the 80ieth, Overpainting
steps area: view rom the 4th floor to the 3rd floor
4th floor: JOAN MIRO, KEITH HARING, SALVATORE DALI + HORST JANSSEN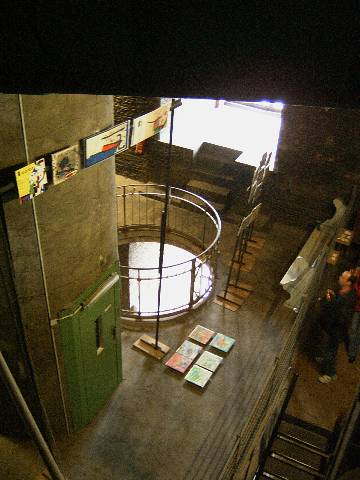 4th floor: SALVATORE DALI + HORST JANSSEN